Installing new metal roof
Leaking Roof
This house in Bellingen has had solar panels on the zinc alum roof for 15 years. This roof rusted out under the solar panel.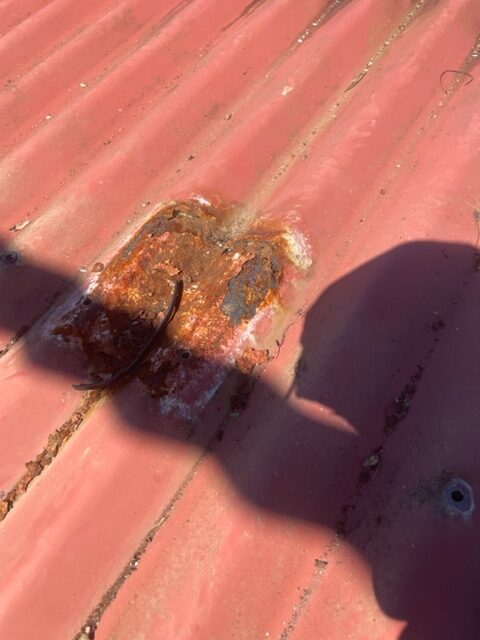 Unfortunately a metal roof does have a life time. In ideal situations they can last a hundred years. But when you start drilling holes into them, or weight on the roof causes water holding divets, the deterioration can come about a lot quicker.
Our job in this project was to remove the existing solar panels, remove the roof and then install new roofing and new solar panels.