This roof had well outlived its lifetime. It looked awful and leaked. Any leaks in the roof will undermine you whole building integrity. The roof has to be maintained to ensure the livability of your home and any resale value.
ALL METAL ROOFING SERVICES
Replacing a metal roof
In this job we removed the metal roof tiles and replaced the roof with a Colorbond steel roof.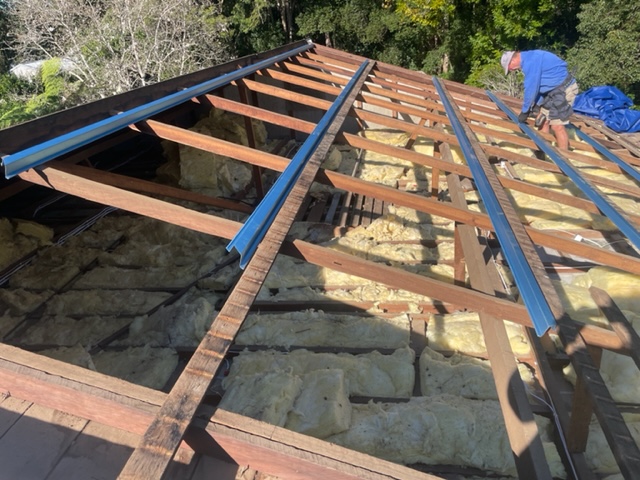 We remove old roof, disposed of the rubbish. We measure and order your new roof. Then we install your new roof. We make sure your roof will last another lifetime.
COLORBOND Steel colour Jasper. Used for a corrugated iron roof. A beautiful finish for our local heritage profile houses.